EURALEX XIX is going virtual (7-11 September 2021)
The Organizing Committee of the EURALEX XIX International Congress has decided to organize the Congress which was to be held in Alexandroupolis, Greece as a Virtual Congress on 7-11 September 2021. This inevitable decision has been made in the interest of the health and safety of all attendees, given the continuing spread of COVID-19, the restrictions on travel and large meetings, but also in order to avoid a new postponement.  For more information, please see the congress website at https://euralex2020.gr/.
Tanneke Schoonheim (1965-2020)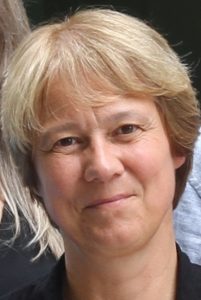 Our dear colleague Tanneke Schoonheim, Secretary-Treasurer of EURALEX, passed away unexpectedly on 25 August 2020. Beautiful obituaries were written by Frieda Steurs, Director of the Dutch Language Institute, and Anne Dykstra, Organiser together with Tanneke of EURALEX 2010. Our thoughts go to all of Tanneke's family, friends and colleagues.
The EURALEX Board
Memorial Service video link: https://www.youtube.com/watch?v=GjQzvHyLVqk
EURALEX is the leading professional association for people working in lexicography and related fields. In the rapidly-changing world of language analysis and language description, EURALEX provides a forum for the exchange of ideas. Though based in Europe, EURALEX has a worldwide reach and a worldwide membership. Its members include lexicographers, reference publishers, corpus linguists, computational linguists, academics working in relevant disciplines, software developers, and anyone with a lively interest in language.
EURALEX holds a major Congress every two years, and also sponsors smaller events on specific areas within the broader field. Details about the past and future Euralex conferences are available on the Conferences page. EURALEX has also created a digitized version of the papers from its past conferences. The collection which covers the period from the first EURALEX congress held in Exeter in 1983 to the 18th held in Ljubljana in 2018 can be accessed online on the Publications page.
EURALEX maintains a discussion list (euralex@freelists.org) for the exchange of views on anything of interest to people working in lexicography and related fields. The list is open to all interested people and is not limited to members of Euralex. To subscribe to the Euralex list please fill out this subscription form at Freelists.org. Euralex also maintains a public Facebook page (there is a Facebook tab at the right edge of this page).
EURALEX welcomes new members and offers various benefits to its members. There are several categories of membership described on the Joining EURALEX page. Take a look and join us!