On March 6 2023, Annette Klosa-Kückelhaus (the president of EURALEX), Željko Jozić (Director of the Institute for the Croatian Language and Linguistics), and the EURALEX 2024 conference organiser Kristina Štrkalj Despot, signed the agreement to organize the XXI. EURALEX International Congress in Cavtat, Croatia, on 8–12 October 2024.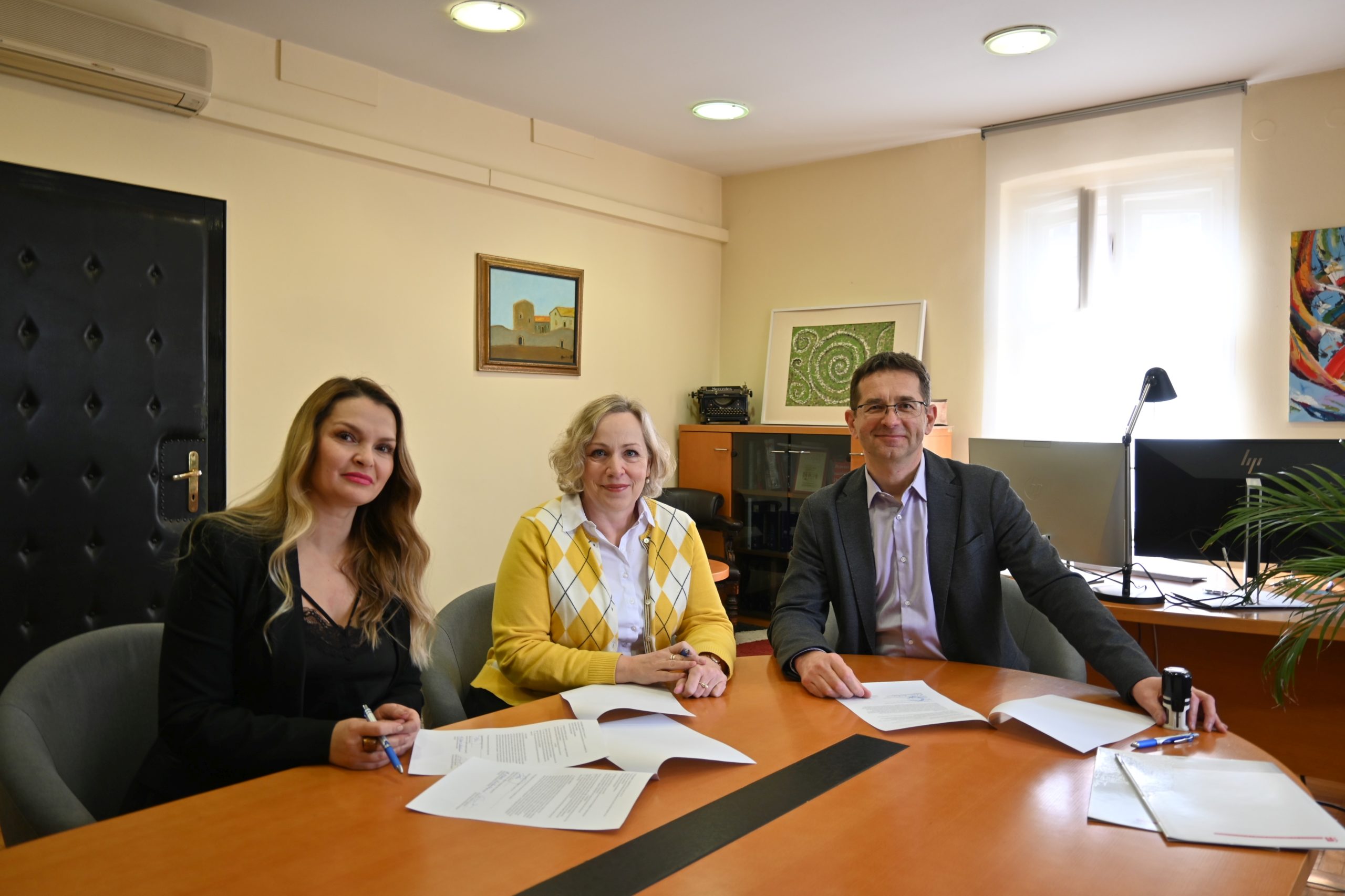 EURALEX is the leading professional association for people working in lexicography and related fields. In the rapidly-changing world of language analysis and language description, EURALEX provides a forum for the exchange of ideas. Though based in Europe, EURALEX has a worldwide reach and a worldwide membership. Its members include lexicographers, reference publishers, corpus linguists, computational linguists, academics working in relevant disciplines, software developers, and anyone with a lively interest in language.
EURALEX holds a major Congress every two years, and also sponsors smaller events on specific areas within the broader field. Details about the past and future Euralex conferences are available on the Conferences page. The collection of the proceedings of all the EURALEX congresses can be accessed online on the Publications page.
EURALEX maintains a discussion list (euralex@freelists.org) for the exchange of views on anything of interest to people working in lexicography and related fields. The list is open to all interested people and is not limited to members of Euralex. To subscribe to the Euralex list please fill out this subscription form at Freelists.org. Euralex also maintains a public Facebook page.
EURALEX welcomes new members and offers various benefits to its members. There are several categories of membership described on the Joining EURALEX page. Take a look and join us!